ISA is revived - Stronger than Ever!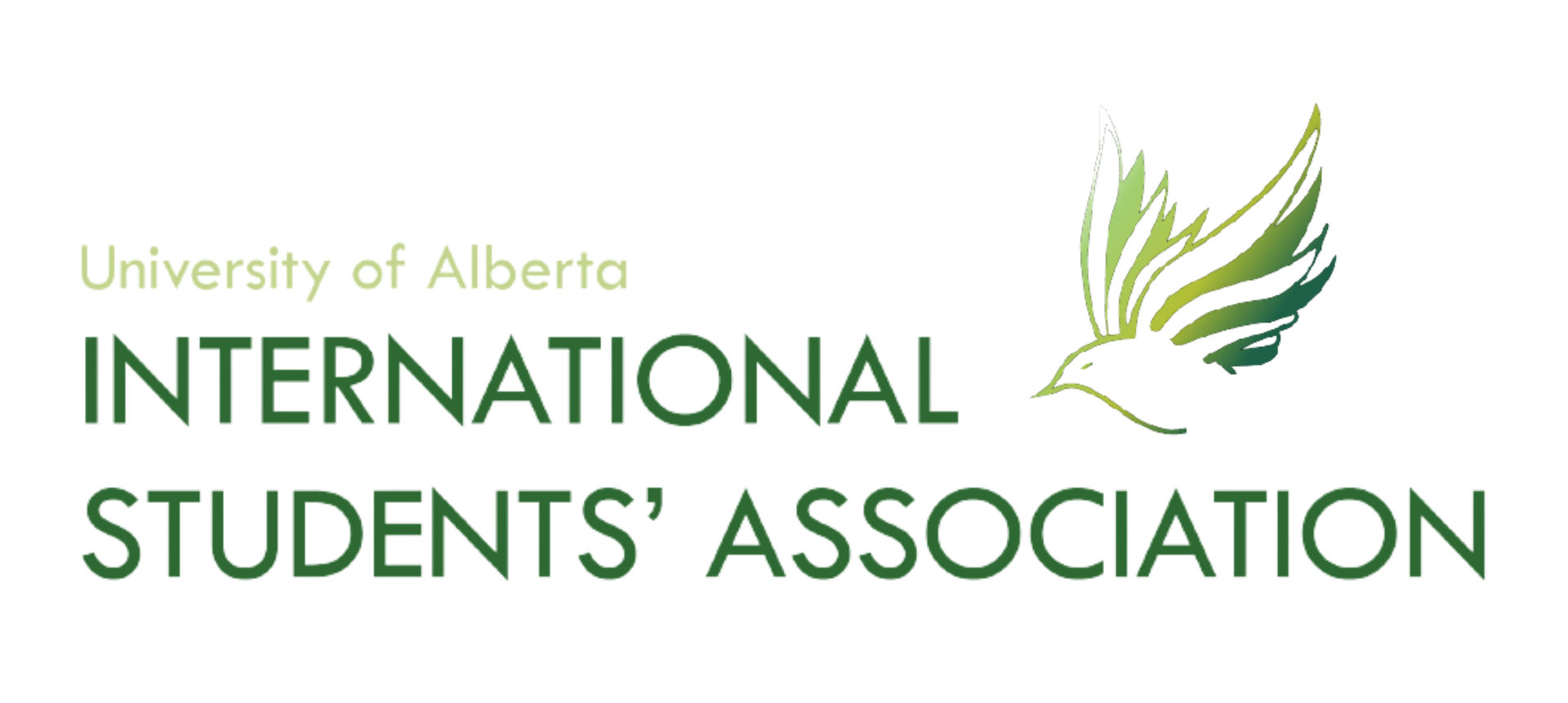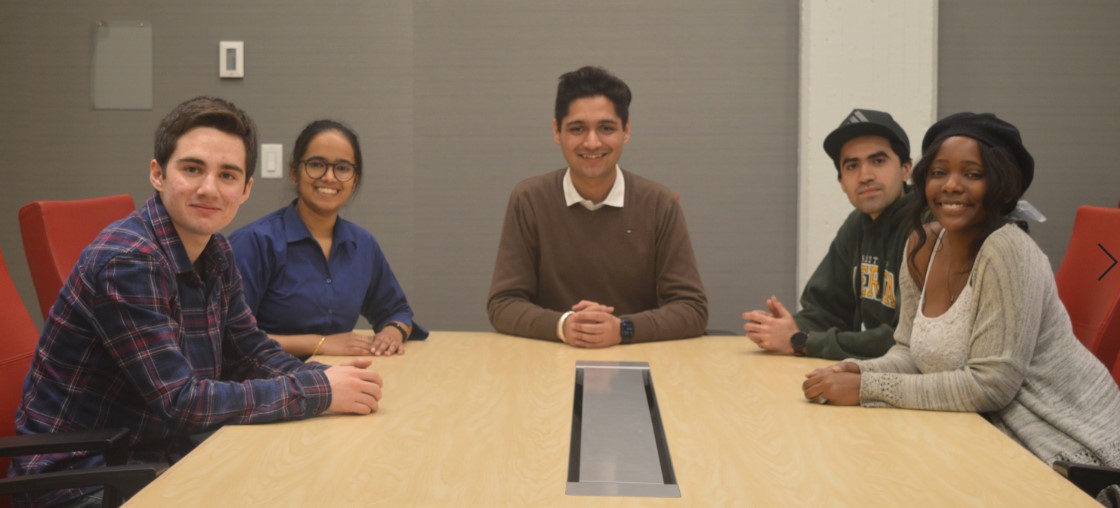 ISA Founding Members:
Founder: Chanpreet Singh
Co-founder: Gurbani Baweja
Founding Board Members:
Doga Canturk
Sezvo-ndinemwi
Yes, it's true, we started the ISA with just 4 members and made it the largest campus association within 1 year. It was a bumpy journey but we made it. As founding members, we gave everything that we had to ISA, with a dream that we were building something that would last for over 100 years. ISA was not a volunteering thing for us or something that we did for our resume, it was a dream that we all built on together to make something that could serve thousands of students years to come after us. 
-Chanpreet Singh
Chanpreet and Gurbani started planning to start an association in December 2019. Both of them were in 2nd yr of their computer engineering degree and wanted to contribute more to the campus community. They identified that Indian students' have INDSA, Nigerian students have NSA and the list goes on, but with 155+ nationalities students at UofA, what about others. They saw this gap in the representation of international students in general. Thus the conversation started to start an International students' Association, completely unaware of the past and history of ISA. They thought they were starting it for the first time. To start an ISA we needed 10 students as per SU and University requirements. Chanpreet and Gurbani both started reaching out to their friends, sat down in Lister study rooms, and made a rough plan on how ISA could look like, who could join it, what would be governance structure, mandate, and the vision of the association. Chanpreet convinced his friend Doga to be VP Internal and Gurbani convinced her friend Nemwi to become the VP Coms. Chanpreet reached to Reddit and other social media platforms to get students to start an ISA. Together we got 10 people easily to sign and become members, but we still didn't get people to fill the vacant positions on the board. Nobody was interested to be a VP of something that was just a dream or plan. Chanpreet went back home during the winter 2019 break and started working on the Constitution. This is when we could out the existence of an ISA over Reddit, we dug deeper found more, but we continued our plans and drafting of the constitution. 
"ISA constitution was written by me over the layover in UK and Paris during my trip"- Chanpreet
Chanpreet came back and we started the registration process. He also met with one of the past Presidents of ISA, and now is when he realized what was ISA and its entire history. 
"Chanpreet came to me in Cameron, and said "Gurbani, I think we have started something very serious, this is what ISA used to do on campus", we were shocked but still decided that let's try building it in a manner for which it always existed, i.e. advocacy"- Gurbani
Now in order to restart ISA, Chanpreet met with the UASU 2019-2020 President, Akansha Bhatnagar, and she was really helpful in the whole process of restarting the ISA. By the end of Jan, we were a registered student group with 4 execs, then we decided to expand our team and recruited three directors. We decided to meet with the University VP Internationa, Cen Huang to get institution assistance in starting an ISA, initially, we got few pushbacks from UAI but things got better with time. 
"Biggest challenge was that everyone was supporting us to start an ISA but no one wanted to fund us, ISA didn't have a single dollar until Aug, neither SU nor anyone else agreed on funding"- Doga
As per the initial structure discussion of ISA, we planned to make ISA similar to the Engineering Students Society (ESS) and have a Board of Directors of ISA who were presidents of all regional groups on campus. Akanksha even wrote an email to all regional groups to be the board of directors of ISA, but only 2-3 responded. Thus we realized that regional groups and ISA's vision were completely different, we were advocating bodies while they were event hosting organizations. Thus we decided that we need to make our own self-reliant structure. Another conversation started regarding graduate students in ISA, 
"For us, it was very clear that ISA needs to be there for all international students irrespective of grad or undergrad status"- Nemwi
With assistance from SU, we were able to convince UAI to help ISA sent one email per semester to all 9,000 students and connect with students. This is when ISA actually got the student engagement, with that email we got 172 applicants for our council positions and the vacant board positions. Four of us interviewed over 60-70 people and got a total of 30-40 students in ISA, all the departments were created and this is when we started having an actual board, council and department structure. 
ISA had an amazing and prosperous first year at the UofA. We were everyone on campus and became an important stakeholder for the university community. We were really proactive and vocal for student needs and especially Chanpreet was firm where needed and softer, the approach that we took as per the changing situations was the key for everything that we got. ISA was successfully able to convince residential services to provide relocation assistance to students being relocated in mids of the pandemic, when international students were excluded from the UPass alternative, the ISA reached out to ETS and made them to reverse their decision and include international students. Within 8 months of operations, we became a Student Representative Association (ISA) and became in the league of all decades-old-faculty associations. ISA was very vocal about online learning and we went all out for our student's needs, ultimately the university was forced to make a task force to address this issue, ISA actively took part in the creation of this task force and also sat in it. ISA President presented three motions in the GFC and all three passed. Ultimately resolving student online learning issues such as timezone and participation grades. We were everywhere, on the gateway, Edmonton Journal and CBC. ISA also established direct communication with the Ministry of Advanced Education and started conversations with Minister directly to express international students' views and issues. We also reached out to 12 ISAs all over Canada and started work on an ambitious project of creating a federal advocating body for international students. We were no longer four students running a student group but rather we were the most influential organizations on the campus after SU and GSA, in fact in few cases we were able to outreach them as well. We were the voice of thousands of international students and a major stakeholder, we were no longer in a position that someone could stop us or suppress our voices. If ISA President says something then the university used to take it very seriously. The University, SU and GSA knew that ISA can go to any extent for international students and our speed of taking on issues and reacting made everyone realize that if this is not addressed next week, ISA would make it a way bigger thing.  
We always focussed on having SU and GSA along with us but not above or over us, this was our strategy, international students need their ISA to work for them, and if their ISA relied on others then we were of no use to international students. Thus, we created the infrastructure of connections, to be able to advocate for international students directly. 
The main thing that we were focused on was the future and sustainability of ISA. Chanpreet always knew that office space for physical presence, emails to stay connected with students, permanent funding, active part in transition and most importantly a detailed and well-maintained transition manual was most important. We also focussed on documenting things, as we're making decisions for years to come and we wanted to make sure that things are documented and people have a chance to know why something in a manner it is now. Founders of ISA always had ISA's sustainability as a top priority and believed that the best thing that we could do for students is to give them an ISA that lasts for years to come.