International Students Benefit Card (ICard)
For vendors interested in participating in ICard Program, reach out at isa.icard@ualberta.ca or check out Vendor Info Page.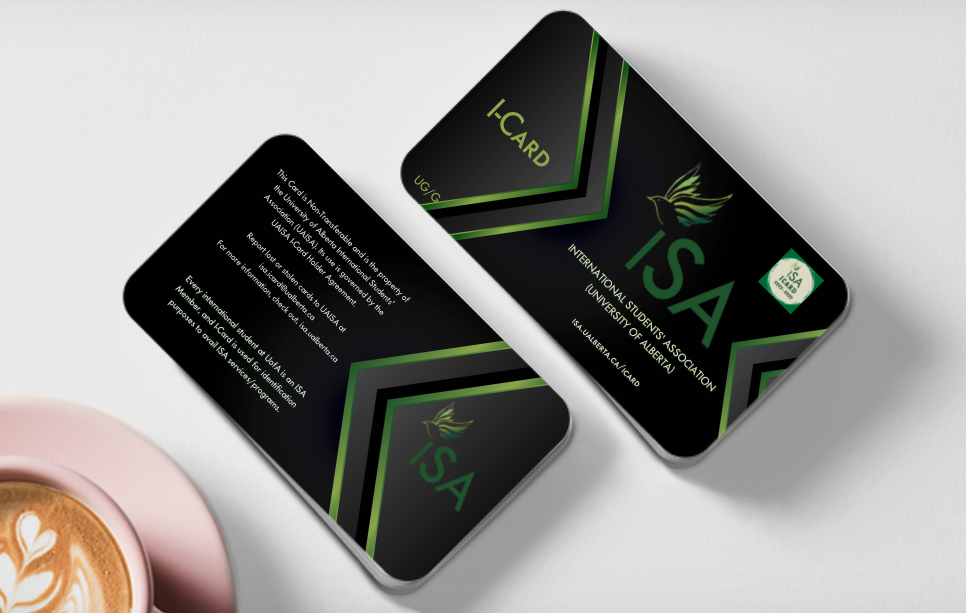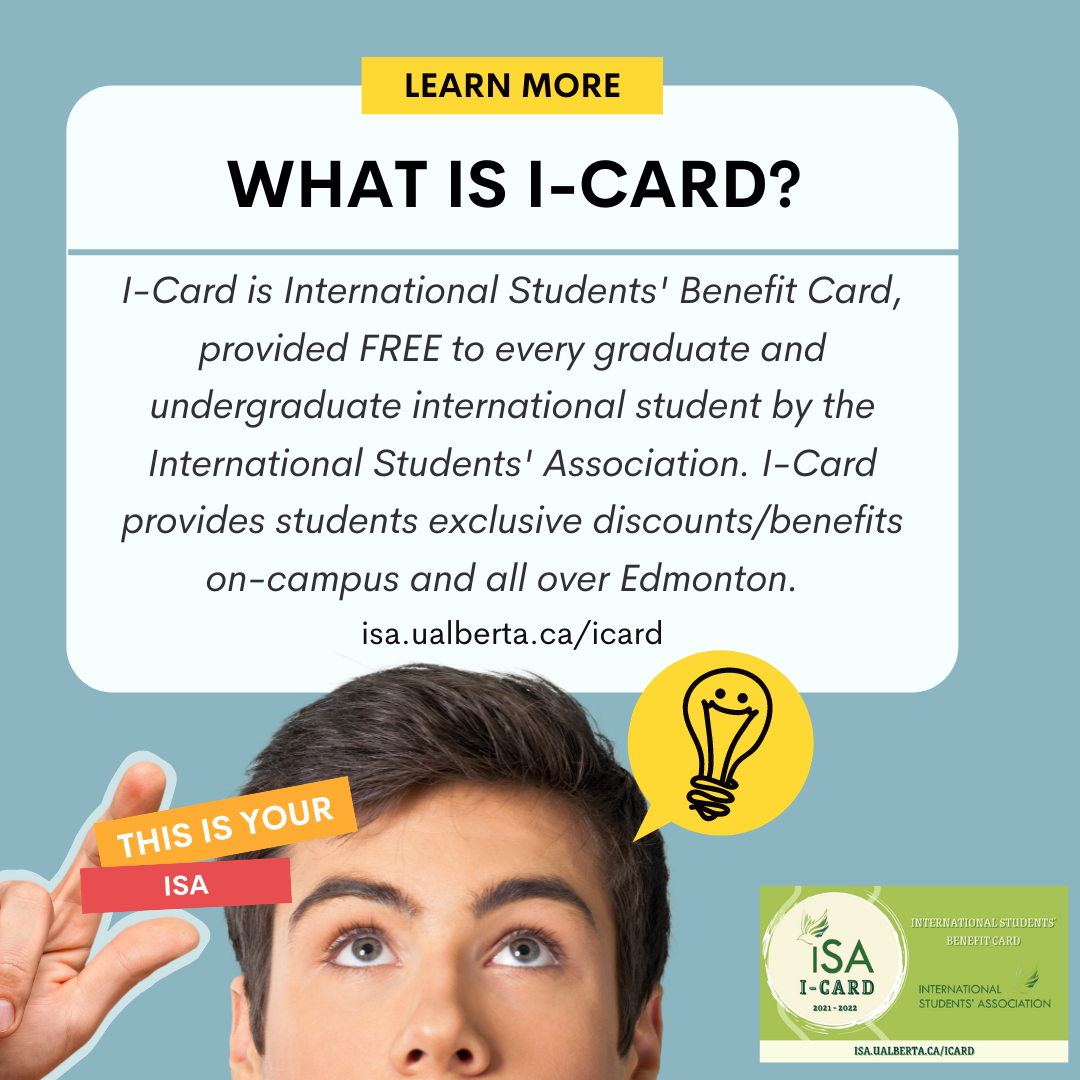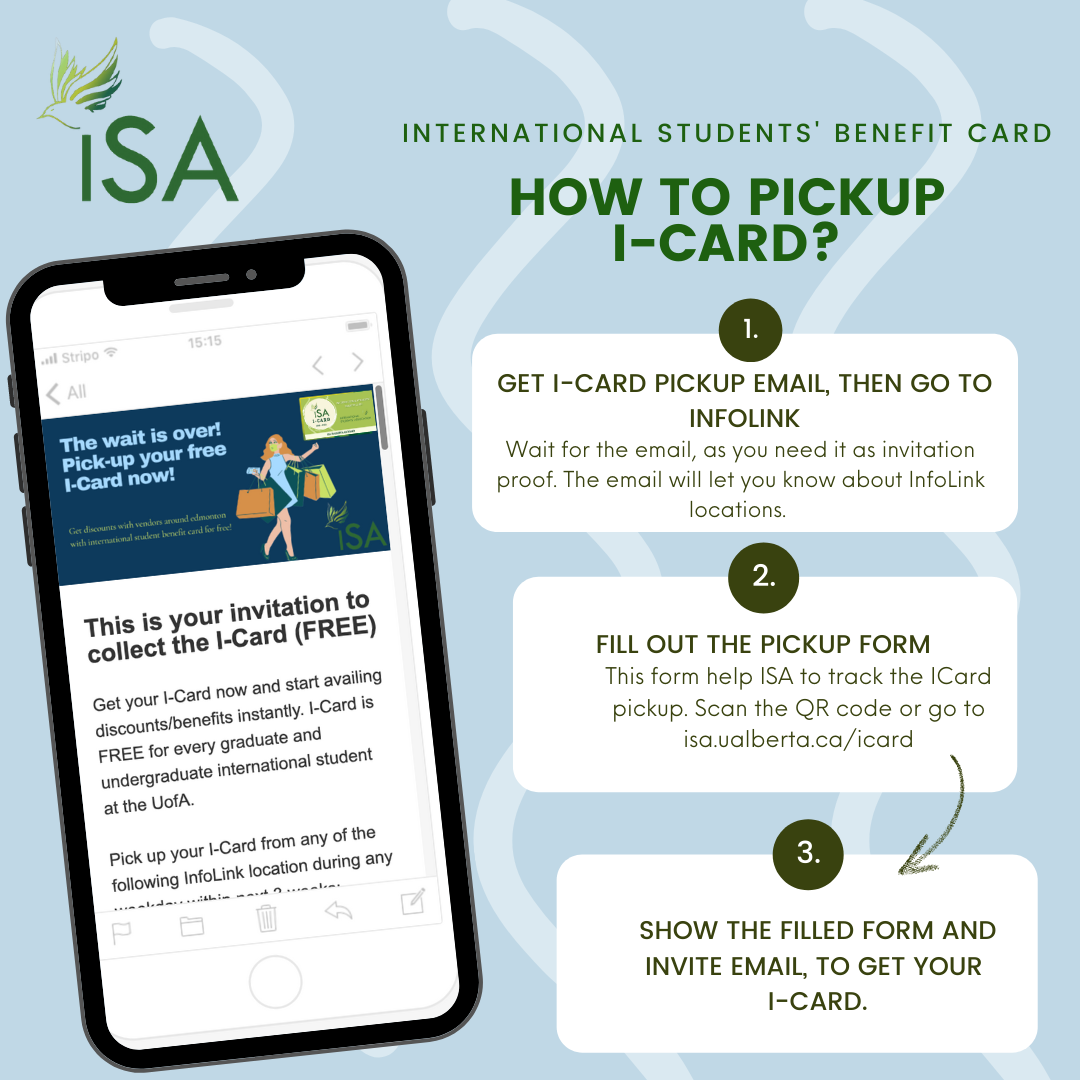 I-Card Discounts and Benefits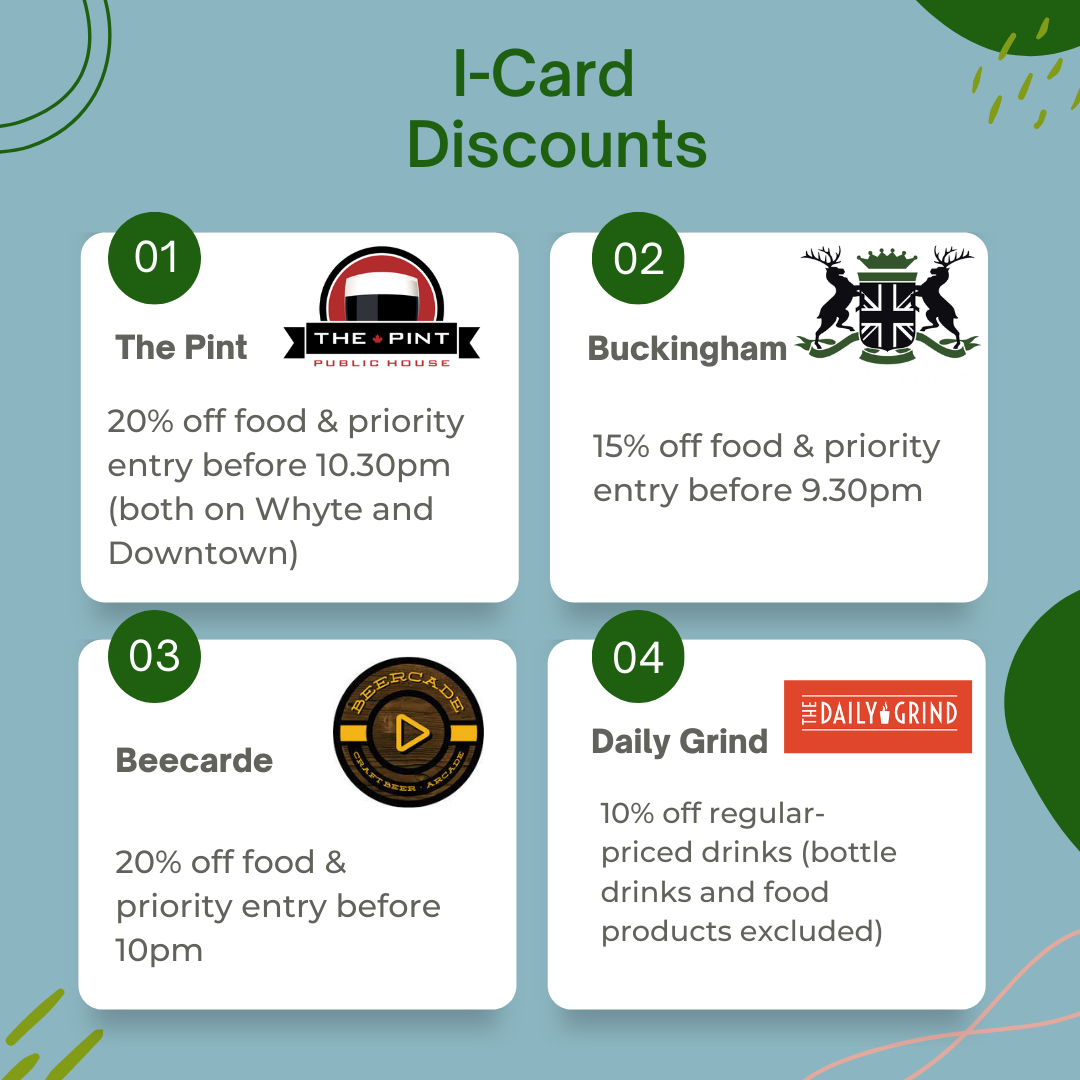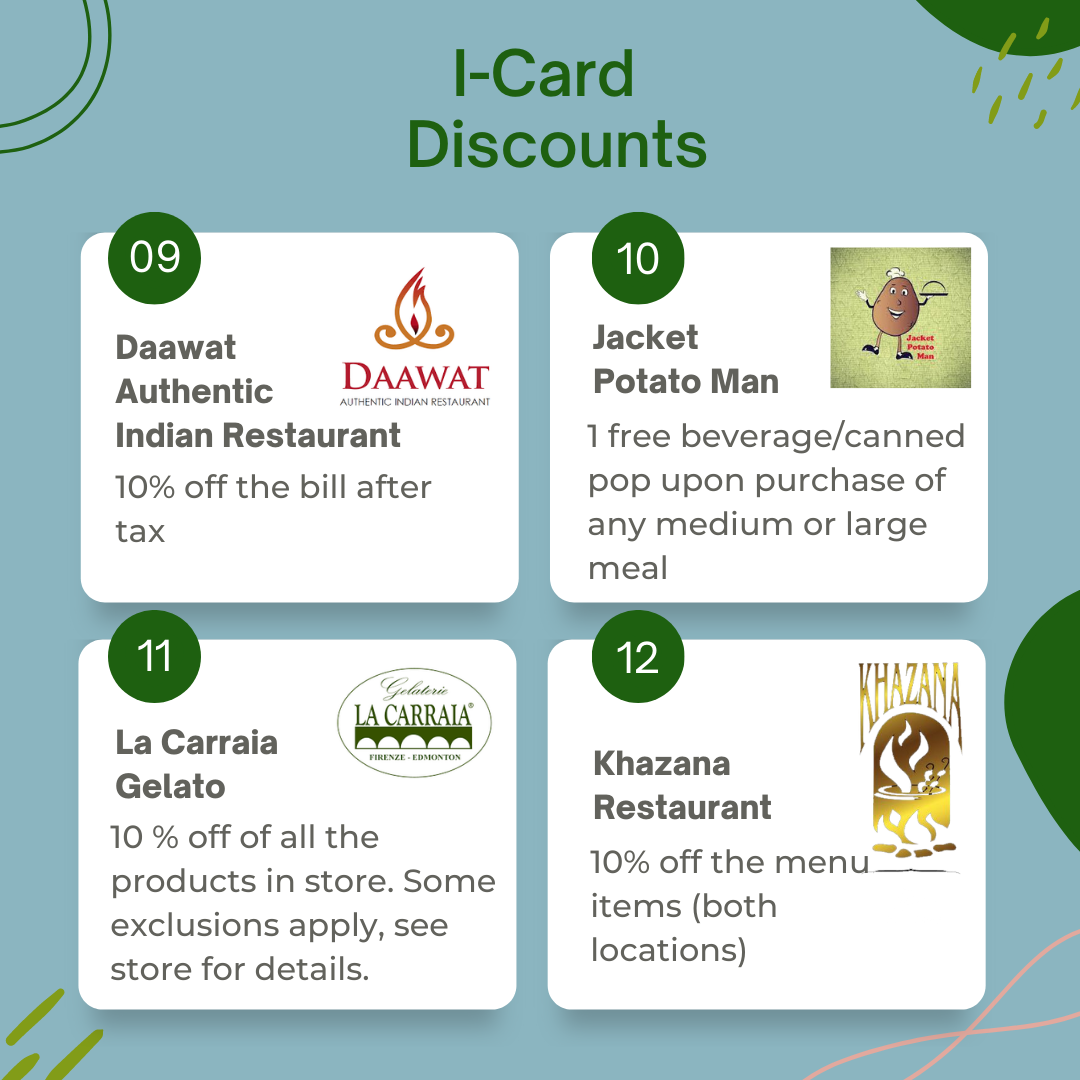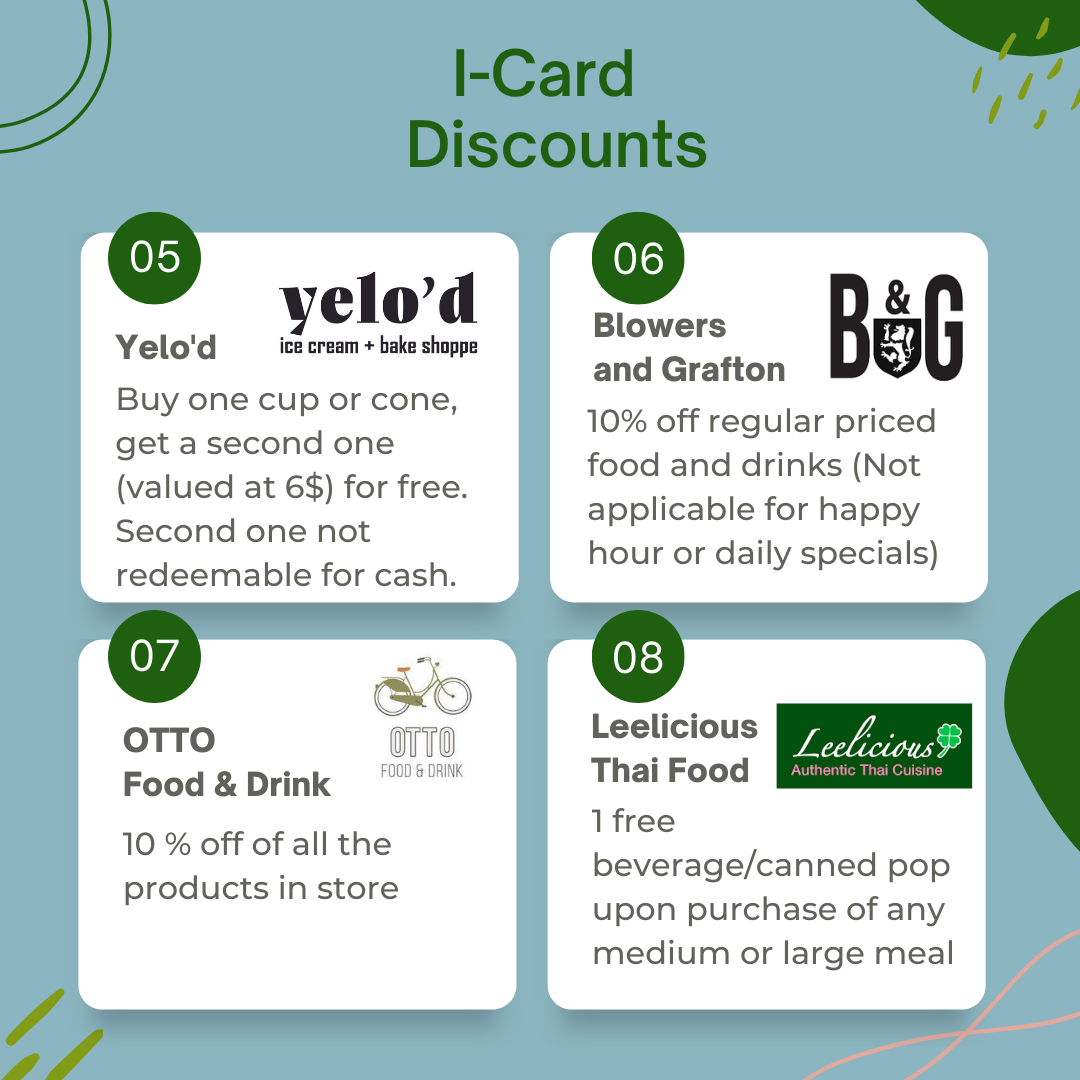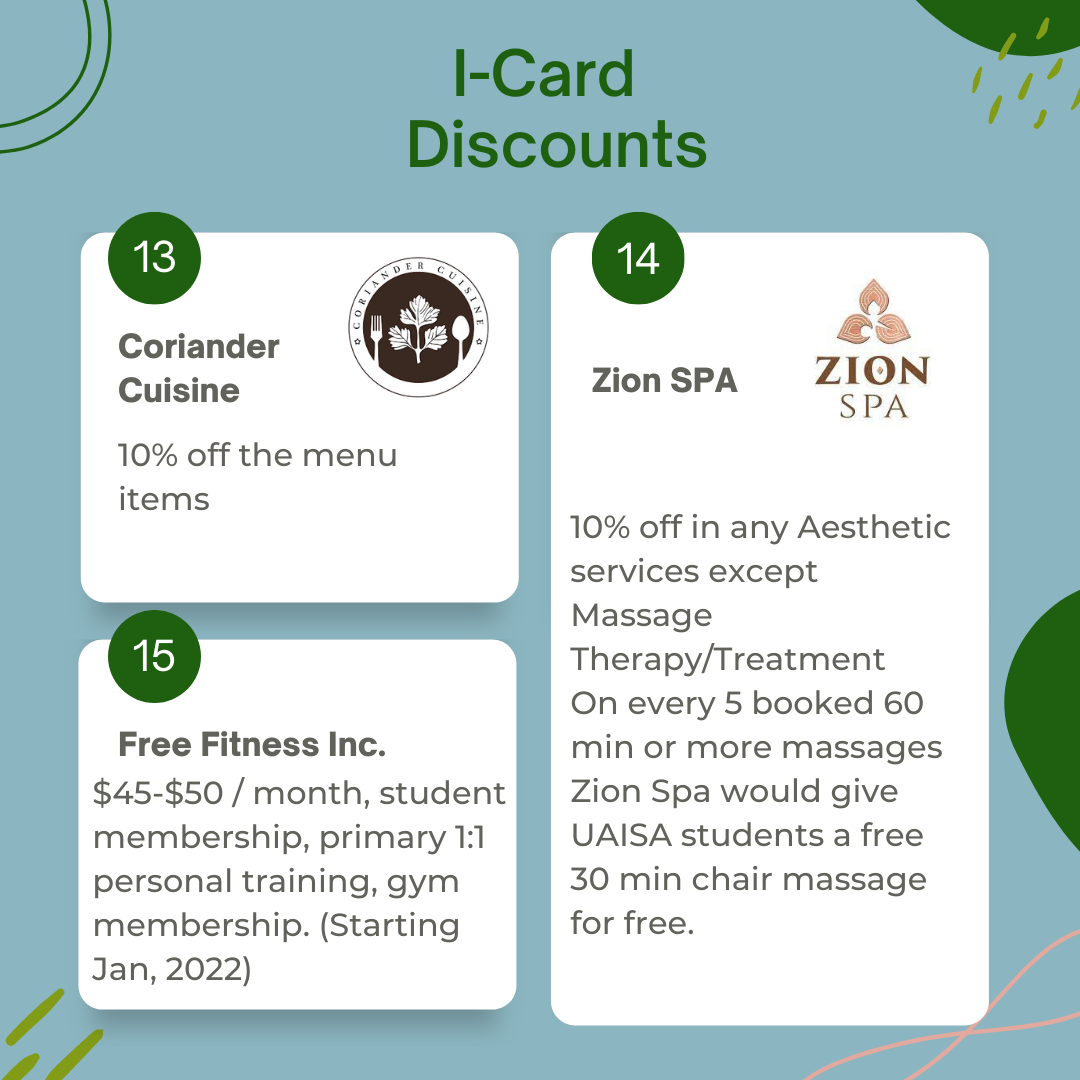 Disclaimer: ISA is not liable for any transaction between the Vendor and students.
However, students can reach out to isa.general@ualberta.ca, if they face any difficulty in availing the discounts. Feel free to email us and share your favourite stores, so we could reach out and try to enroll your favourite store on I-Card.