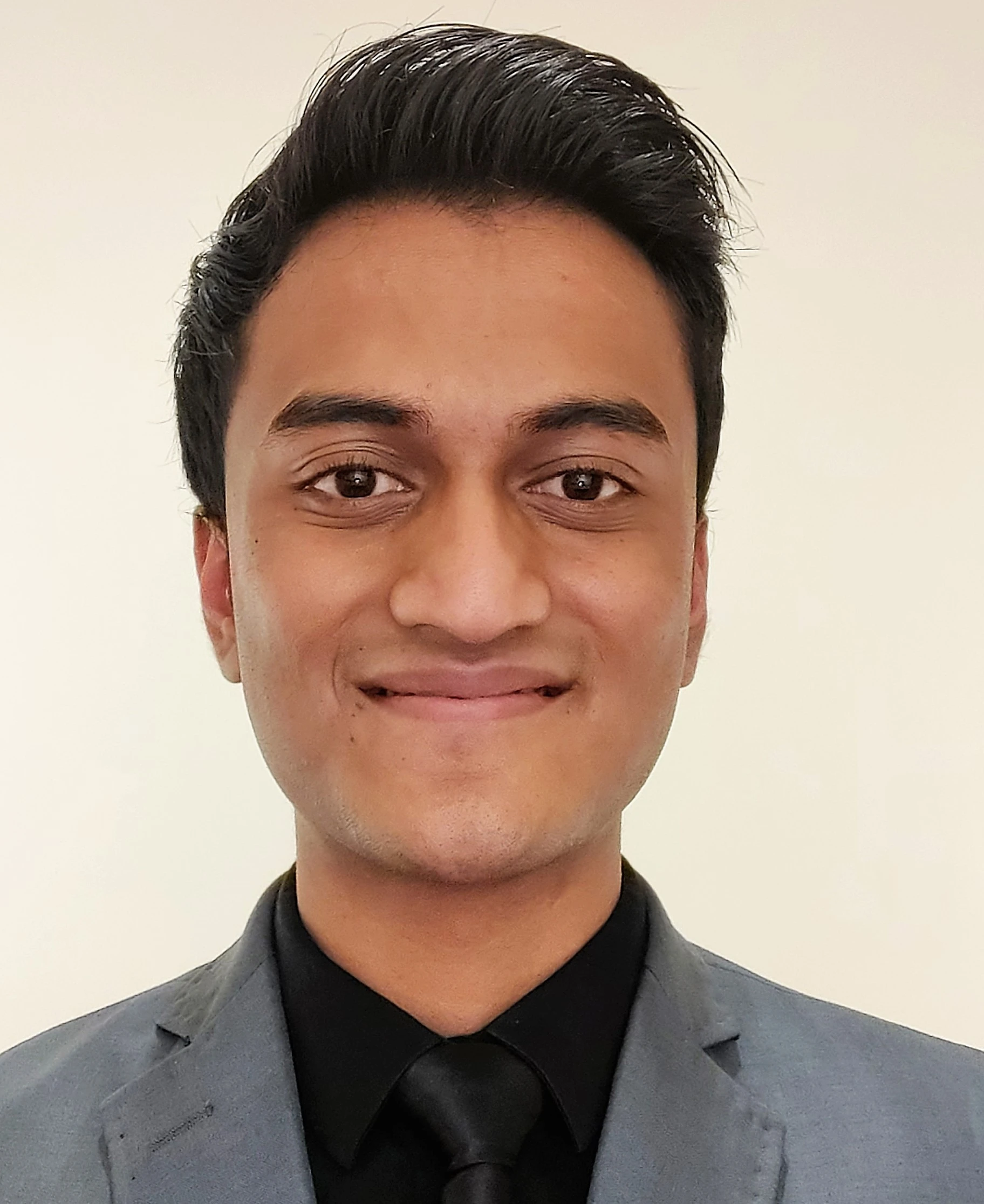 I am from Kenya, and I am pursuing Mechanical Engineering.

I joined ISA because international students needed a strong voice to represent their interests and advocate on their behalf. When ISA was re-established, I was initially a delegate from the Students' Union to the ISA, and I helped ISA in becoming a Student Representative Association. Last year, I was the VP Finance & Marketing, and I helped ISA in running a successful ISAF (International Students' Association Fee) campaign.This year as the President, with my amazing team, I want to develop the organisation so it is in a better position to advocate for international students.

I love playing chess and dancing, so if that is your heaven, let's connect!

I am someone who is very approachable, and I would love to serve you for the year ahead!
Co-Vice President Academic
I am an international student from Pakistan, currently completing a Masters in Educational Policy Studies at the UofA.
I always like to explore opportunities that help me connect with people, socialize, and serve the community in whichever way possible.

isa.vpacademic@ualberta.ca
Co-Vice President Academic
My name is Chistina Saed, I am from Egypt and my undergraduate background is Pharmacy. Currently, I am doing my PhD in Pharmacy and Pharmaceutical Sciences.
I had the honor to join ISA since 2021 as an External Outreach Coordinator and Recruitment Coordinator, since then I admired volunteering with ISA.
Now I serve as a co-VP Academic, the reason I applied for this position because I making a difference in international students life. We are struggling in our academic life and I want to make these period of time is enjoyable one.
isa.vpacademic@ualberta.ca
Co-Vice President Communication
Hello, I am a 4th-year Business Economics and Law undergraduate student with a Marketing Minor.
Originally, I'm from Jakarta, Indonesia, a very fact-pace and vibrant city.
The reason I joined ISA is because I want to advocate for my community and provide them the resources they need.
Outside of my full time studies, I usually play sports, go to the gym, play games, and take photographs.
isa.communications@ualberta.ca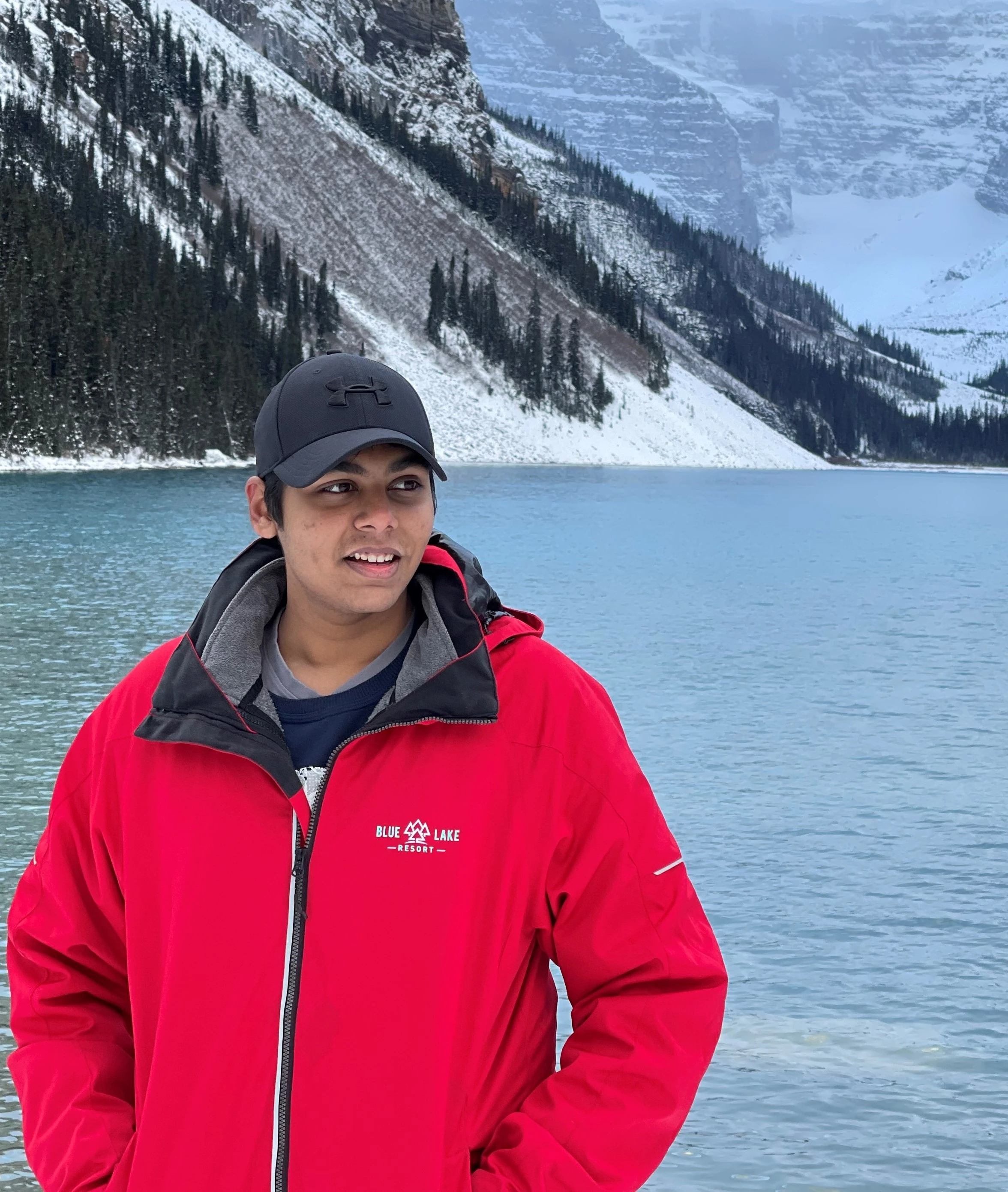 Co-Vice President Communication
Greetings! I'm an international student from India, and studying Computing Science at the UofA.
As I go into my third year, I wish to represent the international community at the UofA and amplify their voice to bring about solid change in order to better the quality of life both on and off campus.

I absolutely love hiking and photography. Feel free to reach out to me and let's plan an adventure!
isa.communications@ualberta.ca
Co-Vice President External
Hi everyone! My name is Charvi Dhamija (she/her), and I am from Karnal, India. My program is Bachelor of Science Specialization in Computer Science.
I joined ISA in my first year of the university as a volunteer coordinator. From there onwards, my passion for helping and advocating for international students grew stronger! We, at the ISA, are constantly taking our time out to work for the welfare of international students, and our efforts are paving the way for a better global university experience for prospective international students.
Talking about myself personally, I'm an extrovert, and I love hanging out with new people! Moreover, I'm really into exploring different places and trying out new foods. I also spend my time baking for my friends and family. Yes, that would be it about me in a nutshell! :)
isa.external@ualberta.ca
Co-Vice President External
I am orginally from a small town of Patiala in Punjab, India.
I am in my fifth year of Psychology Honors Program. It has been amazing to see how far advocacy and pro-active leadership can go.
I contested for the VP External position as I wanted to use my time and voice to make a small difference in lives of international students at UofA.
I love reading, painting, making salads and hiking!
isa.external@ualberta.ca
Co-Vice President Finance
As your co-VP Finance and Marketing this year, Richard and I will work together to fulfill our promises during the election campaign: spending every penny on you. I will be managing the budget and ISAF because it's big public money and we have to use it well to deliver programs and events so that you feel valuable for the amount you paid.

I'm going to be in my last year of my BA Rec, Sport, and Tourism degree. I'm from China (same as Richard). Also soccer referee, a huge soccer fan, if you like Barcelona, Manchester City and Argentinian national team we're in the same boat.
isa.finance@ualberta.ca
Vice President Graduate Affairs
I am a Ghanaian Theatre Artist. With interests in Activism, Gender, Social Justice, and Representation of Women, Children, and marginalized persons.
I evolved into a woman who believes in the power of positive activism and that motivated me to join the ISA.
I am a PhD Student with research focus on Women and negotiated performance spaces through the lens of postcolonial resistance.
isa.vpgraduateaffairs@
ualberta.ca
Co -Vice President Internal
Hello everyone! I am Mobashhir, and I am a third year Computer Science student from India.
I have been with ISA since the starting of my first semester in Fall 2020. I joined ISA so that I could get to know more people from different backgrounds and cultures, and it has been a good experience so far!
Also, I am a huge football and formula 1 fan :D
isa.internal@ualberta.ca
Co-Vice President Internal
Hey I'm Aiman. I'm in my 3rd year of Computer Engineering Co-op Program.
I've been a part of ISA for the past 2 years and I love to contribute in facilitating better service for International Students as the University of Alberta.
Meeting new people and having new experiences is one of my favorite things about this role.
isa.internal@ualberta.ca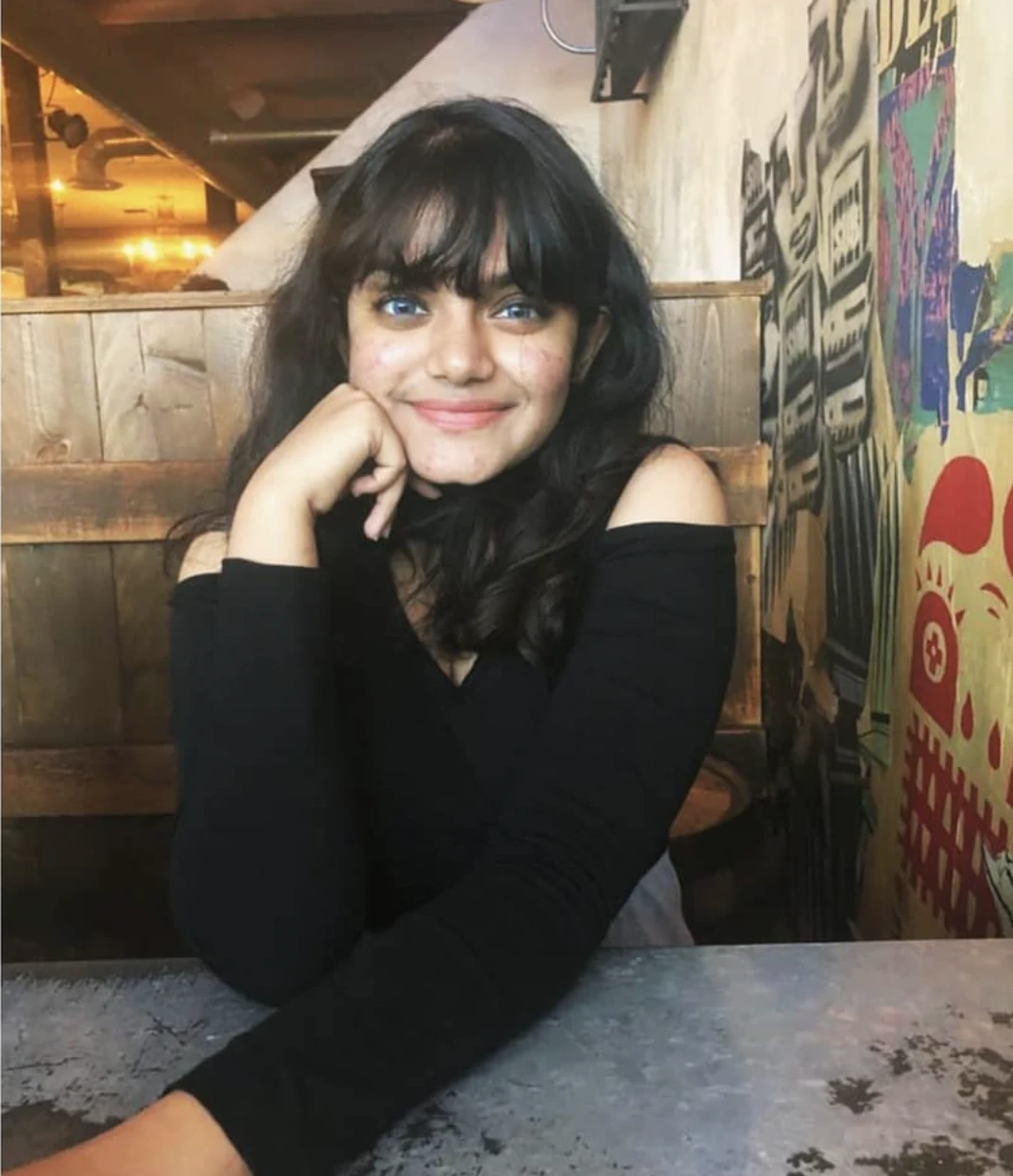 Co-Vice President Student Life
Hey all! I am Nikita. I am currently in my 5th year of Computing Science Specialization with business minor.
I am originally from Mumbai, India. I joined ISA as VP SL because I felt international students needed more representation on our campus.
If you ever want to reach out to me, you can do so via my instagram @nikita_adekar.
Fun fact: I have a cat and a dog.
isa.vpstudentlife@ualberta.ca
Co-Vice President Student Life
Hello Everyone. I am Madina, your Co-Vice President Student Life. Originally I am from Kazakhstan, I went to high school in Hamilton, ON.  In May 2023 I am hoping to graduate with bachelor's degree in Chemical Engineering.
I joined ISA back in 2020 as an events coordinator with Student Life team, I took part in ISA council, further moved to director position. Last year I served as a Co-Vice President Internal.
I am a strong advocate for justice, fairness and equity. I am not the most political person out there, but I would not hesitate to bring up issues and amplify voices of students who trust me.
I love sports, socializing and organizing events and activities. Feel free to reach out to me!
I founded ISA due to the very need of having an organization that represent the international students on campus and advocate for their interests.
I grew up in Dubai, UAE and currently am in my 5th yr software engineering coop. I like to camp and party when I get time, apart from that I love pets.
isa.vpstudentlife@ualberta.ca