Learn more about ISA Organizational Structure.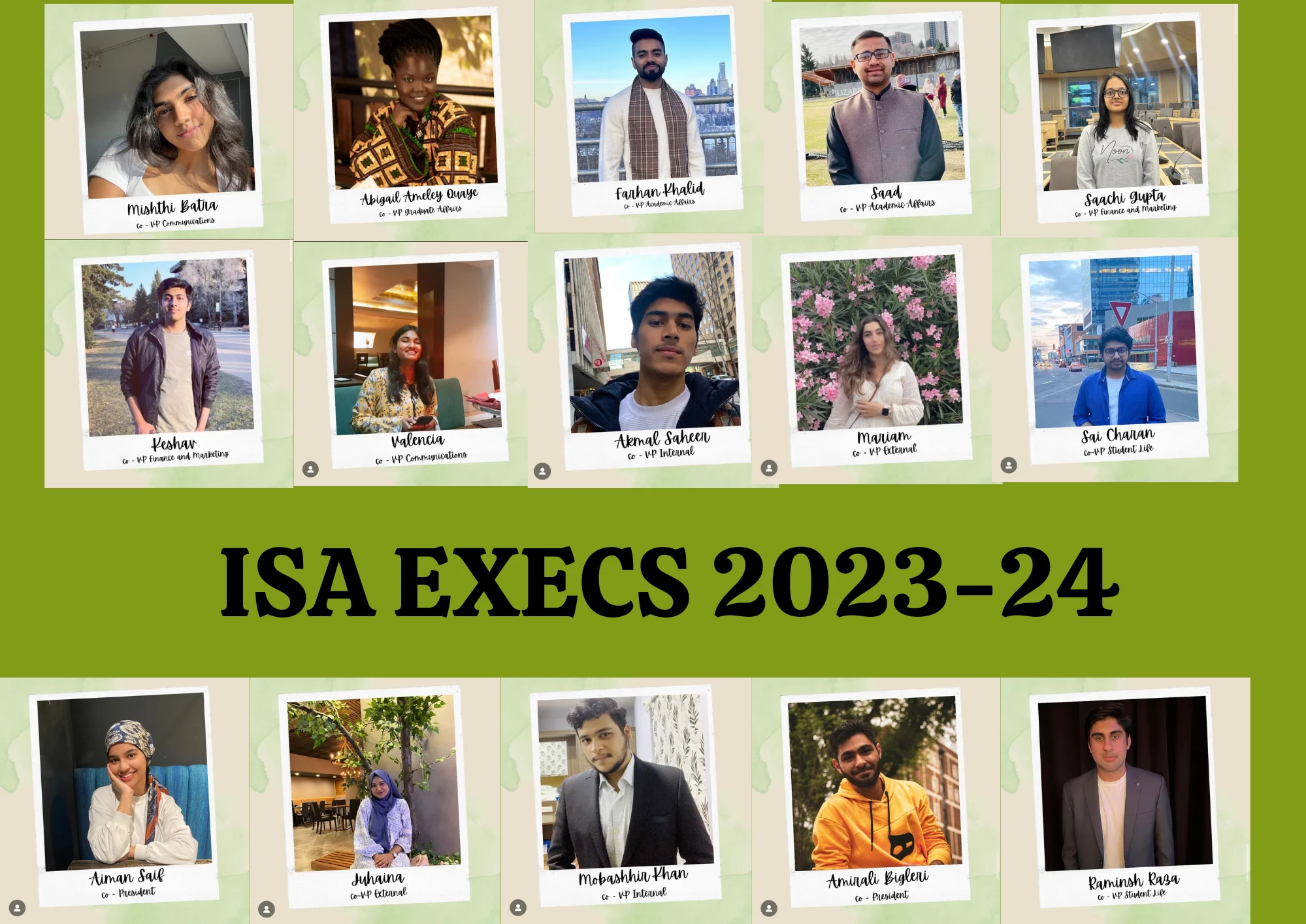 The ISA Board is the top administrative executive body directly working under the Councils and leading the seven departments of the ISA. 
The Board executes all decisions made by the councils and also represents ISA as a whole publically. 
The Board of the ISA consist of the President, Chancellors, and seven Vice Presidents as voting members. Along with two Student Governance Officers and a Manager. 
The Hearing Board shall fulfill the role of the judiciary within the ISA. The Hearing board of ISA has a wide scope that covers dealing with violation of bylaws, policies, standings, individual and internal conflicts. Check Bylaws of ISA for complete scope and mandate. The Board is the strongest arm of the Councils to ensure that ISA is true to its membership. 
Composition of the Hearing Board:
i)      One (1) member of the Board;
ii)    One (1) member of the Undergraduate Council;
iii)   One (1) member of the Graduate Council;
iv)   One (1) member of the Alumni Council; and,
v)     One (1) member-at-large.
We strongly encourage that you read the ISA Bylaws prior to filing a case. Cases are binding and thus taken seriously.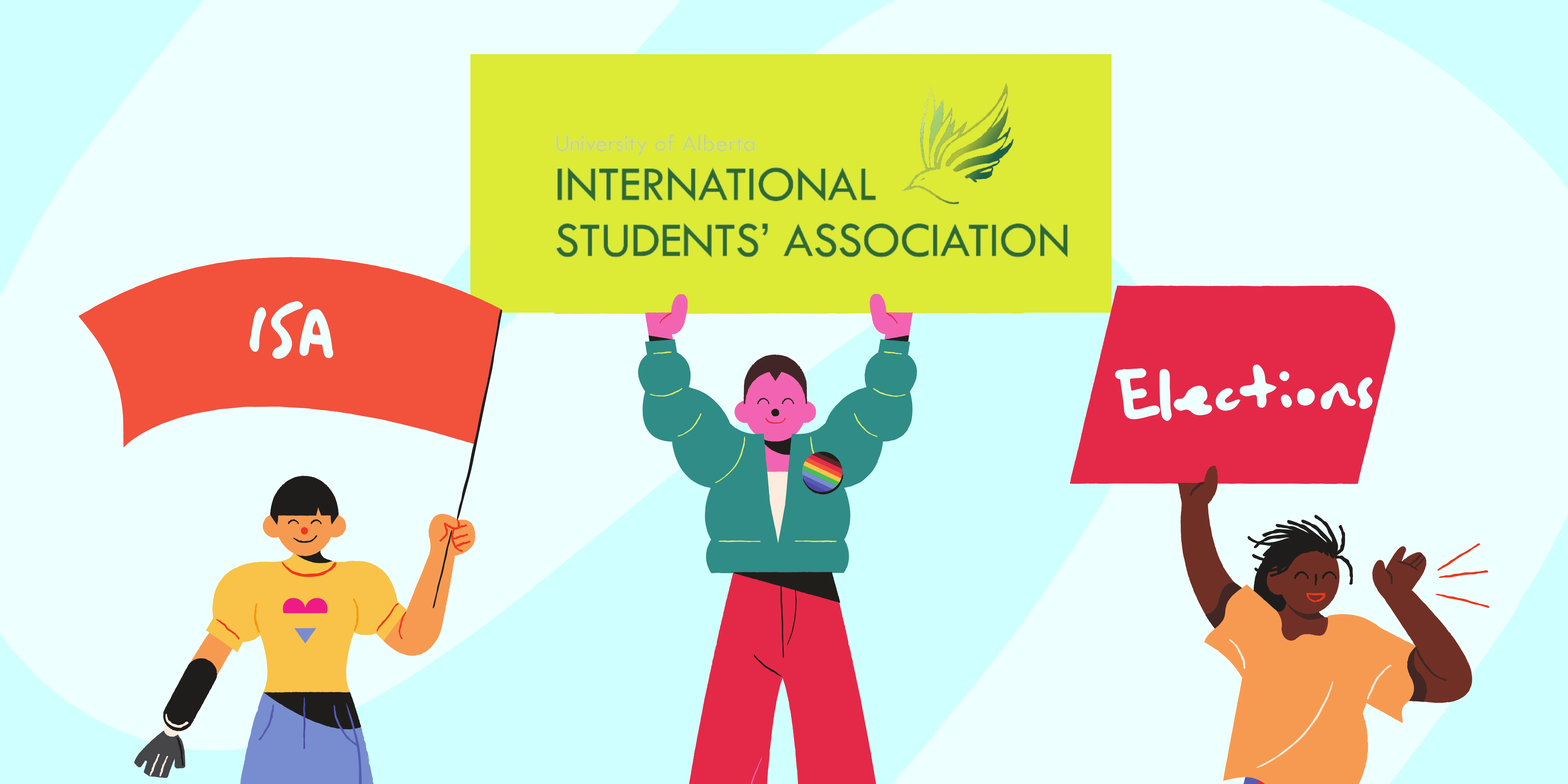 The Election Office is lead by an independent Chief Returning Officer (CRO) and conduct ISA Board and Council elections imdependently. All Election Office rulings are challengable in the Hearing Board.  
Chief Returning Officer (CRO)
Deputy Returning Officer (DRO)
Support Members (directors and coordinators) as needed.
The Advisory Committee of ISA consist of all the Advisors of the ISA. This Committee meet on the request of the Councils or the Board, when ISA need assistance or advice from its advisors. 
This Committee is chaired by the ISA President and consists of all advisors along with the founders of the ISA. 
Committee on International Students' Affairs (CoISA)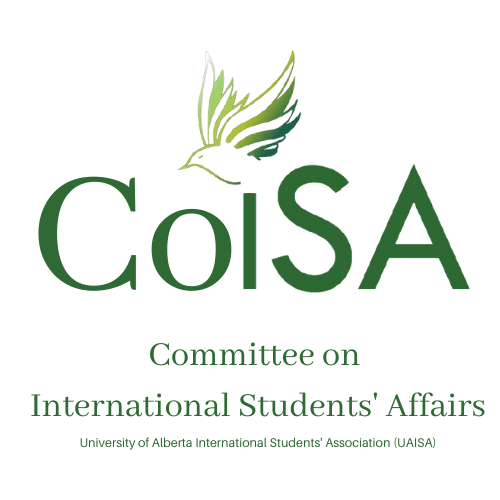 The Committee on International Students' Affairs mandate is to discuss the challenges and problems faced by international students by working in conjunction with regional groups and international student leaders in our community to recommend actions to the ISA Councils and Board that shall serve the interests of different constituents of the ISA. In addition, the committee manages and oversees different funding programs for which it has delegated responsibility from the ISA Council and/or Board.
Committee is Chaird by ISA VP External, and consist of ISA President, VP Finance, Chancellors, Regional Groups Vice Presidents, Internatioanl GFC/SU Council members, ASA Intn'l Councillor and AUFSJ VP International. 
Committees on which ISA Representatives Sit
Council on Student Affairs (COSA)
The Council on Student Affairs (COSA) is a standing committee of General Faculties Council (GFC) charged with providing considered input to ensure proposals and policies before GFC are evaluated in light of their impact on students at the University of Alberta.
COSA is directly made under the Post Secondary Learning Act (PSLA).
COSA is responsible for promoting continued improvement of programs and policies related to student academic affairs, and reviewing proposals and policies related to student academic affairs