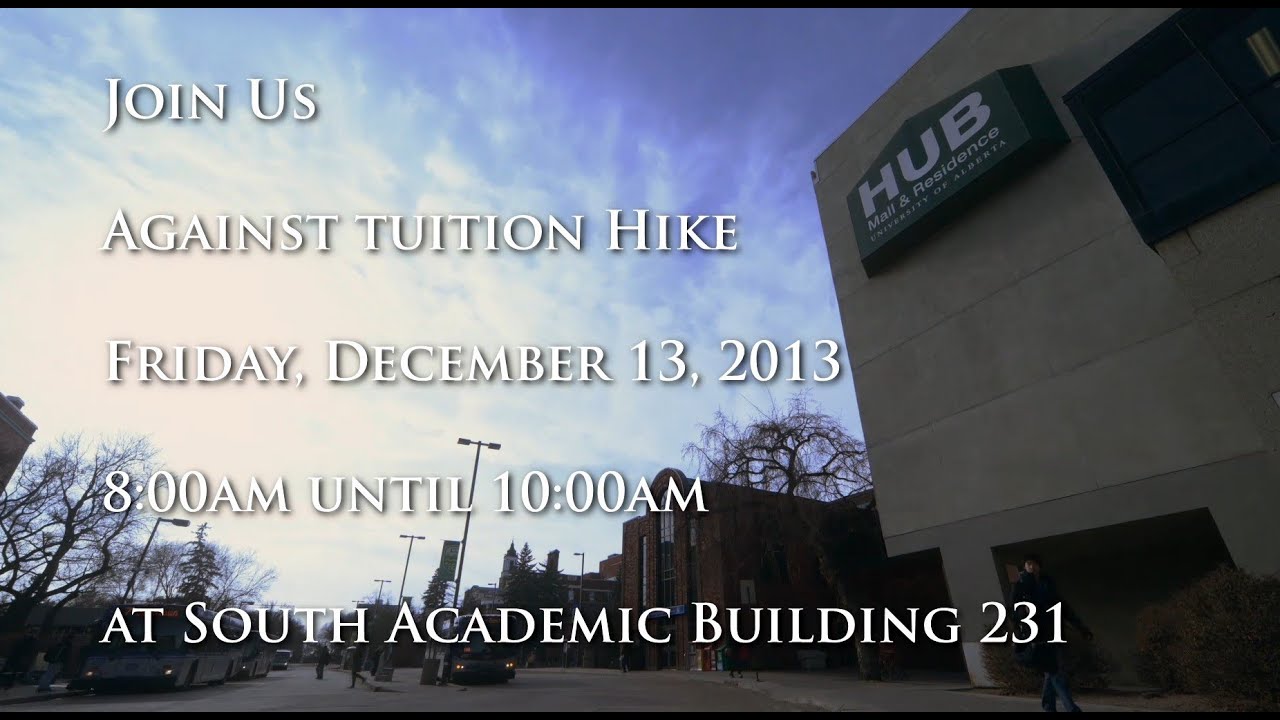 Early 2013 - University announced that international students' tuition was going to increase by 5%, while domestic students' tuition would be stayed same

March 2013 - Zhaoyi Chen decided to run for president of CSSA(Chinese Student's and Scholar's Association), while reaching Chinese international students issue on campus and in Canada, she was aware there was an urgency to create an united body for all the international students on campus to represent their unique issues at higher decision-making board. Zhaoyi did not success on the CSSA election, but the idea of united international students' body was deeply rooted in her mind. 

Summer 2013 - Zhaoyi Chen and Zujie(Vivian) Wang met through friend's introduction because of their mutual concerns about international students' tuition increase. They then decided to organize international students together and fight again tuition hike. Over the summer break, Zhaoyi and Vivian sent out more than 300 letters to all the student group leaders on campus wishing they could reach out to their international student members about this issue. However, they only received about 10 replies. 

September 9th 2013 - with the support from Student's Union, a meeting was successfully hosted with attendees including faculties' association representatives, student union leaders, and some international students. Mostly importantly, this meeting drew the attention of social medias. The week later, this event was featured on Gateway, Metros and Edmonton Journal. 

Very soon after, Zhaoyi and Zujie were introduced to many other international students who also shared similar concerns and visions. Also, since the meeting, a tradition of international students were going to meet up to discuss international students' issue on every Friday 5:30 pm was started. Over time, the real leaders of international students stayed around.

With the support of Students' Union, a red tag rally event " Not on our backs" was created. Students on campus who support international students were all wearing a red rag of "Not on our backs" on their backpacks. At the same time, international students self-made posters against tuition hike were put up everywhere on campus

2013 November - Youtube Video "

#UAlbertaIDF

; Battle Against the Tuition Hike" was made by international students to invite international students to "JOIN US".

2013 December 13 - still during final exams, more than 70 international or domestic students of U of A dressed up in red gathered outside of Board of Governors' meeting. However, none of the international student were allowed to be in the meeting nor speak to them. Student's Union President Petros Kusmu at the time gave a very passionate speech at the board of governors' meeting on that day. Regardless of all the effort, the bill to increase international students' tuition still passed. 

This decision gave the biggest frustration to all the international students. After this, many international students were discouraged to participate into the meetings and events we tried to organize. However, to the leaders, the meaning of giving up was to show them the weakness of international students and same situation would happen again and again. 

Then, the urgency of forming an International Students' Association was made to the top priority. 

Since early 2014, Zhaoyi Chen(China), Diego Lucas(Ecuador),  Ana Fernandez(Venezuela), Shubham Gaur(India), Parjanya Joshi (India) made a team started working on their future ISA constitution proposal, with a gaol of making it a representative students' association on campus. 

February 2014, Students' Union announced a summit of international students' association constitution. There were another 2 groups of international student leaders then started working on their version of the ISA constitution. 

March 28th 2014, the first International students' association town hall was hosted, where we all presented our proposals. Team of Zhaoyi, Diego, Ana, Shubham, and Parjanya was chosen by students. 

However, SU persuaded us to also embrace the other two teams leaders into the elected team to form future ISA executive team. ISA internal election then held soon after. Zhaoyi Chen (President), Diego Lucas( President Assistant), Ana(VP Internal), Chevy Bui (VP External), Chenxi Yu( VP Operation), Insung Peak(VP Social), Xiaomin Wu(Director Event), Taimur Mlik (Director). From here, the first ISA Team was formed.
Over the summer break of 2013
The first letter to more than 300 student groups' leaders from international students
Dear My Friends,
We are a group of international students who have concerns over the international students' interests.
As you may be aware, international students will receive a large tuition increase for the 2013-2014 academic year to cover the University's budgetary shortfalls, while domestic students will receive a freeze. In addition, the increase for international students varies from faculties and courses, but it will be as high as $ 2000.
We strongly object that international students, a specific group of students, are the only affected students paying for the budget cuts and their impacts. And in the following points, we will outline our four main concerns regarding this unannounced and unexpected increase:
1. The amount of increase, which for some students may be up to $2000, adds an unfair and sudden financial strain to international students' budgets and discourages prospective international students;
2. International students should have and should be well informed of this tuition increase and future increases as well in advance;
3. The University's current policy of deciding the international differential fees are not available for students, especially the ones the policies affect;
4. The university hasn't outlined any course of action regarding how these additional revenues will help international students.
We have received supports from the Students' Union and guidance from the International Center, and now we are asking for your support. We believe you bear certain responsibilities in defending international students' interest. So we urge you to take your leadership role against the tuition increase and inspire your members and the rest of the student body to take action. Also, we sincerely invite you to attend a meeting on September 9th 5:30 pm(tentative) with the Students' Union and other international student groups. Through strong and cohesive efforts from all parties, we will put forth a strong and unified voice, and have it heard by the University and the whole of the student body.
We look forward to your response. Thank you for your precious time.
Sincerely,
Zujie Wang
Zhaoyi Chen
Preparation of club fair - announcing ISA to the world

Fundraising - Student's Union refused to offer any fund to star-up ISA, then we turn to ATB, faculty students' associations

ISA Uniforms

7000 pamphlets 

Summer Hangout with regional students' associations

International Week 

Winter Gala & participate Black History Month

SU Election International Students' Townhall
It seems so easy to list out the events in the first year ISA. However, actually, to the executives, it was more of tears and sweat, trying and making mistakes, arguing and shaking hands… … 

Everyone told us that they didn't expect much from ISA in the first year, but we believed, in order to build a solid, long-lasting association, we must build a strong foundation and offer a great start 

Zhaoyi often told everyone "thinking of a influential organization that is 100 years old, if that is the goal, then what do we need to do today?" 

First year ISA never meant to be perfect, but we made a lot of trials and efforts to clear a road for the futures.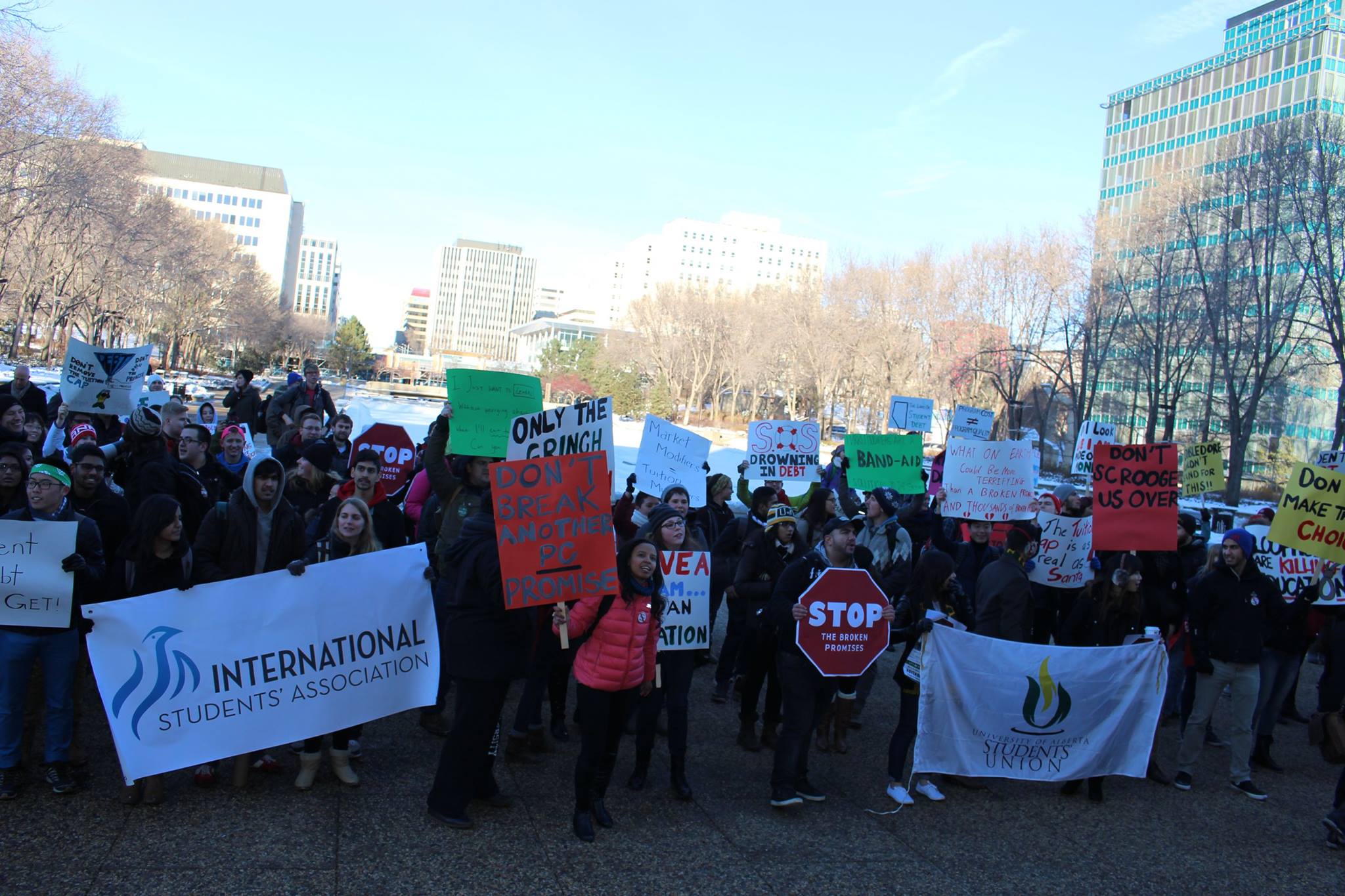 During Murtoza Manzur term,  ISA was proactive in raising the issues faced by international students at the University of Alberta. We engaged various stakeholders on campus to raise awareness about the discriminatory policies that were directed towards international students. We initiated the discussion with the Students' Union and the University administration regarding tuition fee regulation. ISA conducted an extensive online survey in collaboration with the Students' Union to gather international students' views on proposed tuition increases. The data was analyzed to form comprehensive policy recommendations that were presented to the Board of Governors and the Ministry of Advanced Education, Alberta. The results of the survey and policy suggestions were further used in the formulation of Bill 19 adopted by the Government of Alberta in 2018.
During 2016/17, ISA organized several cultural programs to showcase the diversity on campus. The highlight of the year was International Week. ISA, in collaboration with the University of Alberta International, organized the week-long which brought together students and speakers from all over the world.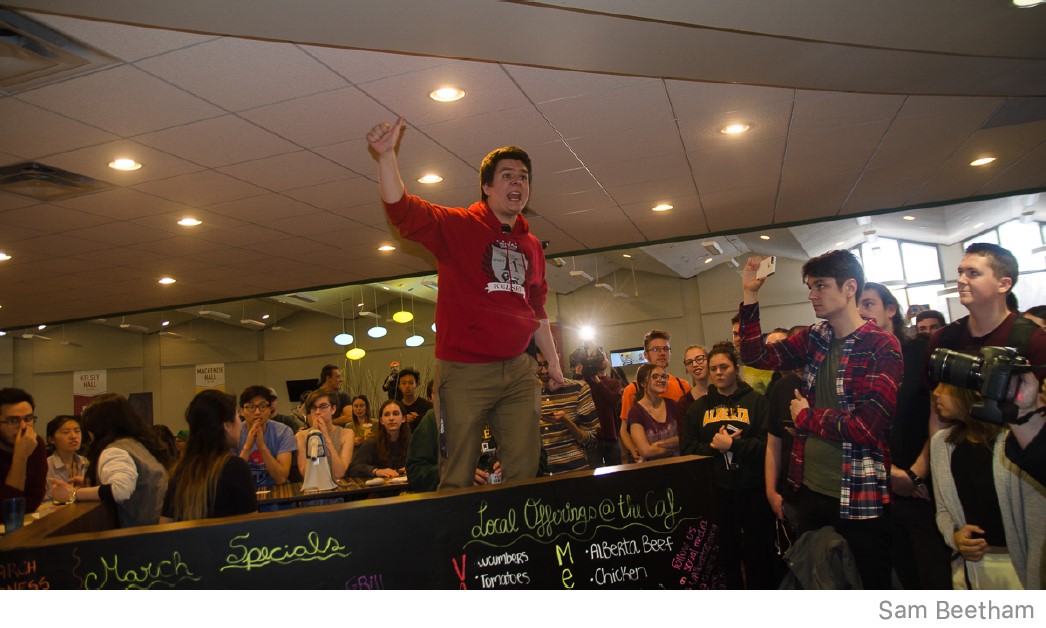 Akram Hamami led ISA during hard years, with constant tuition increases and the mandatory residence meal plan implementation. Akram lacked a dedicated team and often ended working alone with half of the ISA Board seats vacant.
Then came the Failed Elections.