CAPREIT offers three different off-campus options for students attending the University of Alberta. Each property has their own unique personality to provide options for students based on their individual needs.
Centrally located, all three properties boast a strong walk and transit score with neighborhood amenities within a close distance including transit stops, grocery stores, restaurants, libraries, and parks.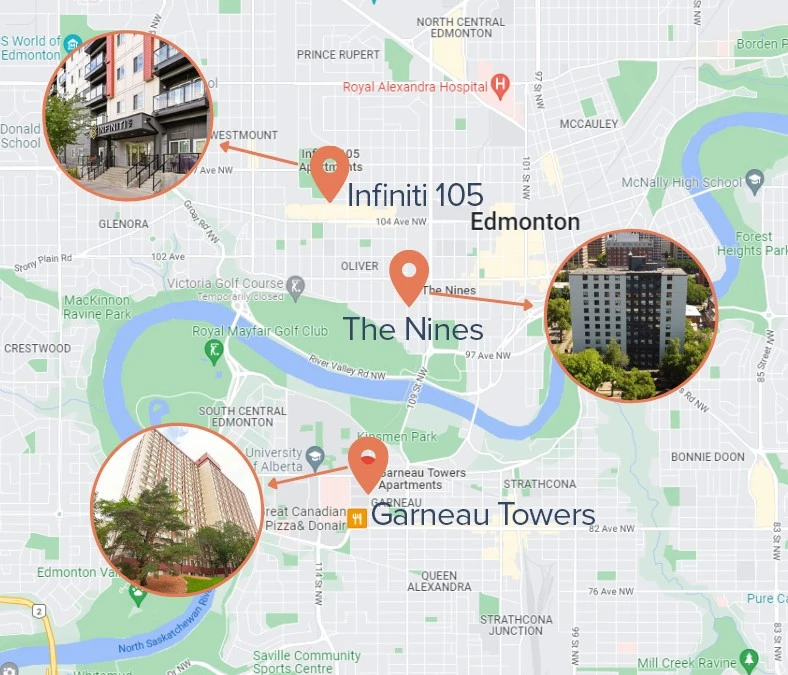 Garneau Towers -
8510 111 St NW
A brief 3min walk to the Telus International Centre and South Campus.
This property offers a diverse suite of amenities including a fully equipped gym, social patio with BBQs, and business centre.
It is also pet-friendly with a resident-only dog park on-site so students can bring their furry friend with them!
Suite Types: Bachelor, One Bedroom, Two Bedroom
P: (780) 432-1894
E: garneautowers@capreit.net
The Nines -
9999 111 St NW
A quick 4min walk to Government Centre LRT Station with trains coming every 5min, your commute to class is a short 12min.
This property is located on the outskirts of downtown avoiding the bustle, but still accessible to Jasper Avenue to help students balance school, their social life, and work.
Suite Types: Bachelor, One Bedroom, Two Bedroom
P: (780) 800-9972
E: thenines@capreit.net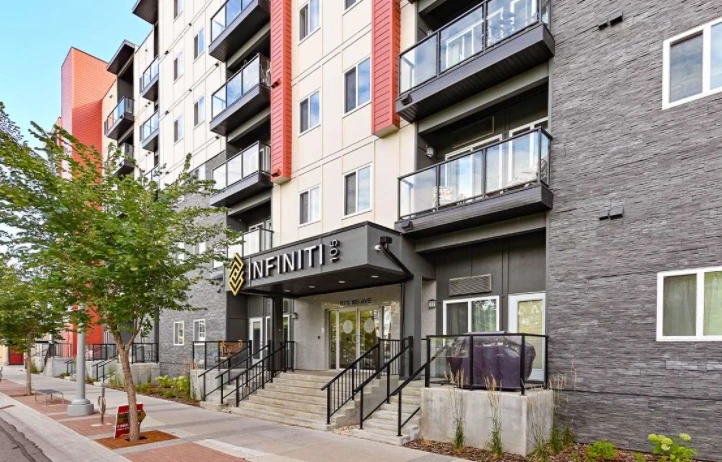 Infiniti 105 -
11711 105 Ave NW
This luxury property is located in the brewery district, just an 18min bus ride from the UofA.
It offers students the very best of condo living with in-suite laundry and a fully-equipped kitchen.
Some units have large patios looking out over a vast green space creating the perfect atmosphere to get some studying done.
Suite Types: One Bedroom, One Bedroom + Den, Two Bedroom, Two Bedroom + Den
P: (780) 395-1050
E: infiniti105@capreit.net
Call to book a viewing
&
Explore availability at any of our locations