International Students Benefit Card (ICard)  - Always FREE for Vendors!
 ICard Program -
Mutual Benefit Program
International Students' Card (ICard) is ISA's flagship program that enables students to get discounts and offers from vendors or ISA Sponsors.
This is a mutual benefit program as it gives customers (students) to vendors and it also helps students to save money.
Any company, vendor or service provider in Canada can join our ICard program for free.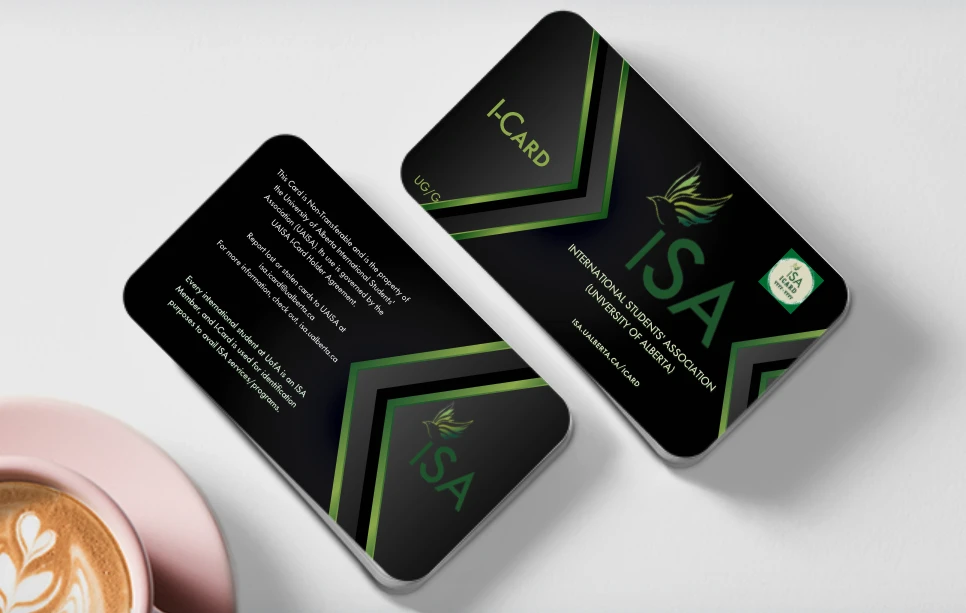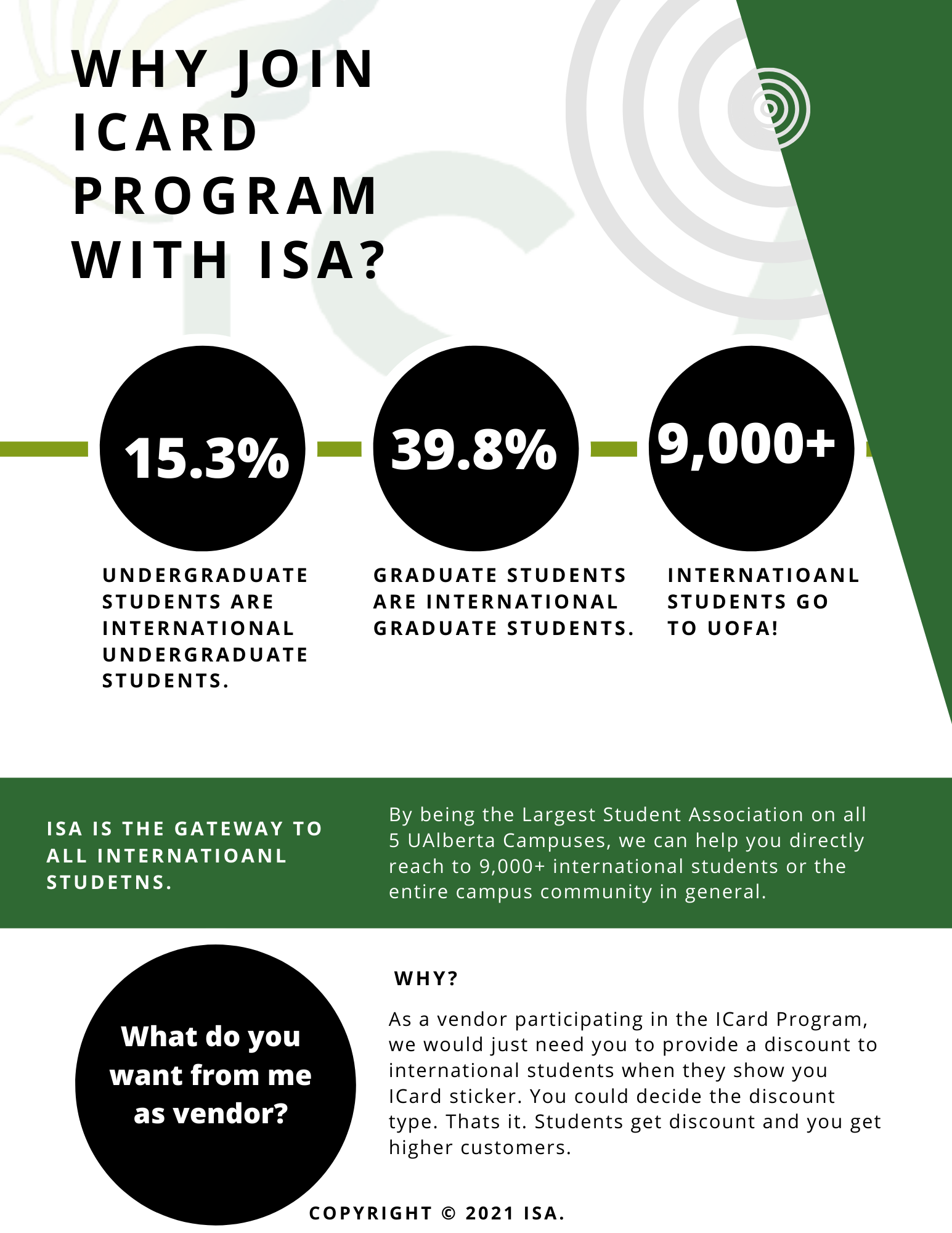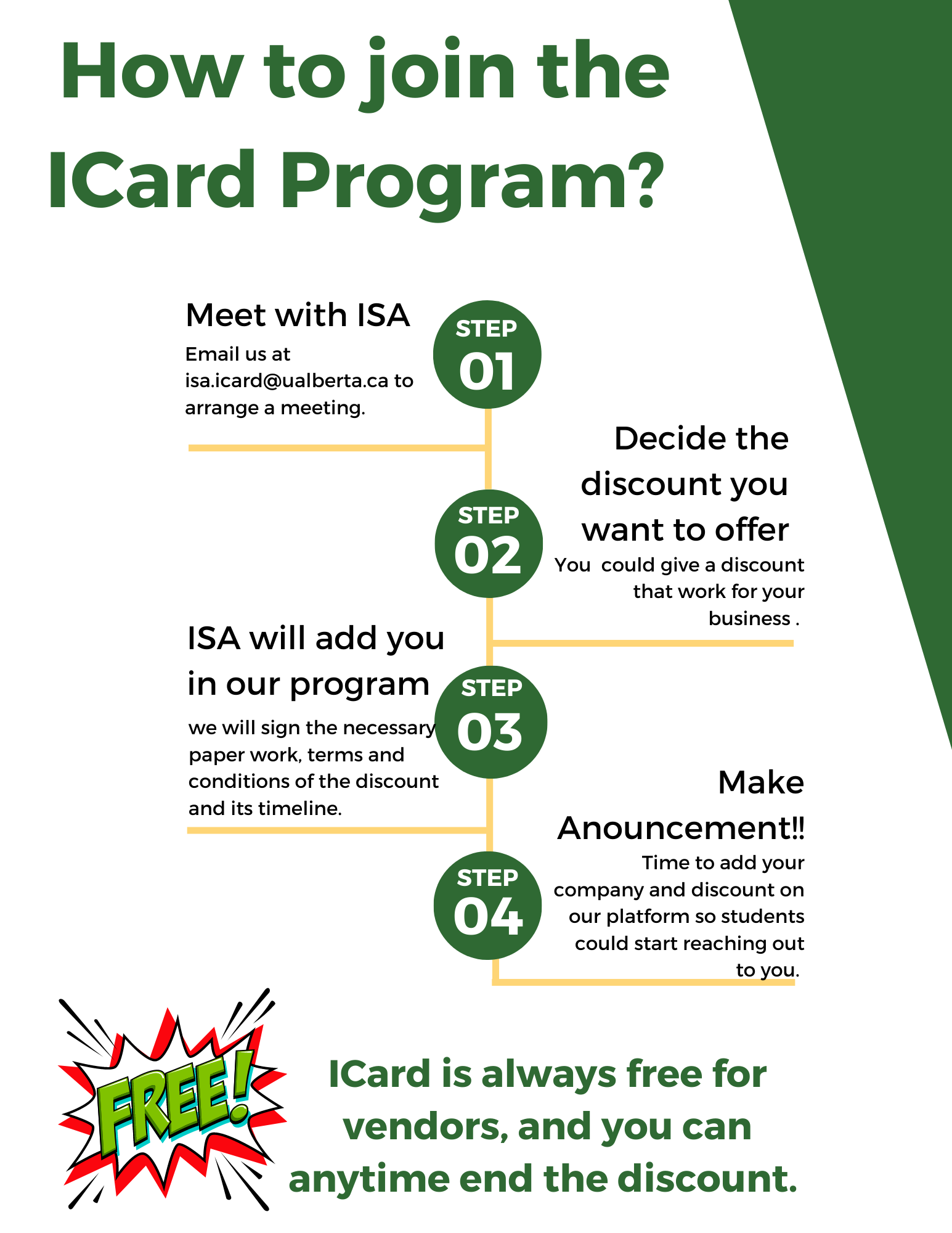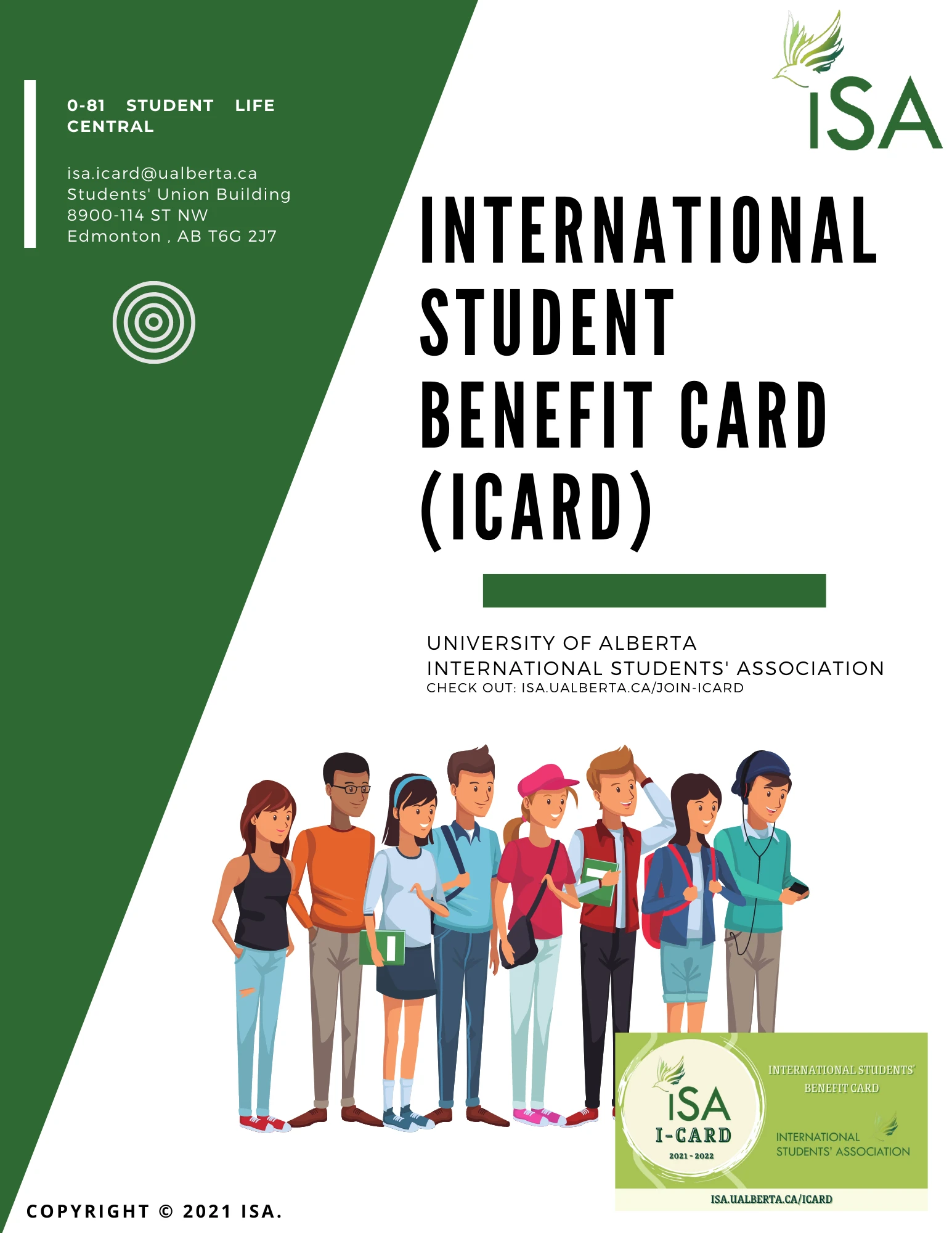 Check out our ICard Vendor Booklet
This booklet is made for vendors to better understand the program as a whole and learn more about how this program mutually benefits the vendor business and the students. ICard is a free program for vendors to join. 
Reach out to our ICard Team to enroll in the ICard Program as a Vendor for Free, email at isa.icard@ualberta.ca